The Serum That's Really Worth All the Hype!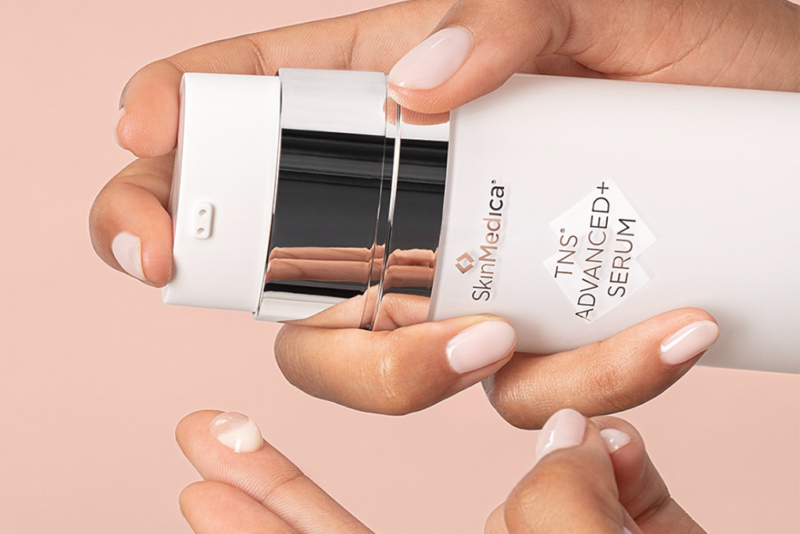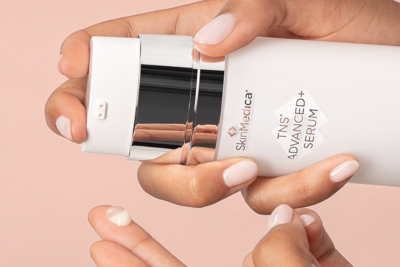 The Serum That's Really Worth All the Hype!
If you are an Allergan fan and love beauty solutions like Botox and Juvederm, then you've definitely heard of their amazing skincare line – SkinMedica. SkinMedica offers a line of results driven skincare products that are science-based. Their biologists have been working for over 20 years to develop products that give you real results with clinically proven ingredients. In 2000, SkinMedica patented a growth factor they call TNS (Tissue Nutrient Solution) and it has been revolutionary to growth factor technologies since. Growth factors are important because they help to maintain elasticity and firmness in our skin which in turn diminishes wrinkles and evens texture and tone.
One of SkinMedica's newest and most technologically advanced products is their TNS Advanced+ Serum. This serum touts potent skin changing ingredients that have many users obsessed with the product and it's results. What makes this serum unlike any other is that it not only addresses fine lines and wrinkles and evens tone and texture but it also improves sagging skin too. This is a huge breakthrough in the skincare market and because of that this product comes with a hefty price tag, around $300 to be exact. This hasn't detoured many fans from lining up to pay that price though because of the amazing results the product offers. Another reason this product is worth a pretty penny is because you get results fast! While many skincare products take months of ritual use before you see the effects – TNS Advanced+ Serum boasts visible results to skin tone and texture in just 2 weeks with significant improvement in skin sagging after only 8 weeks. And it gets better – after 12 weeks patients said they looked up to 6 years younger! AMAZING!
So what exactly is in this magic potion anyway? TNS Advanced+ Serum comes in a special double chamber container so the both sides of the product don't actually mix until you pump it out. The first chamber has TNS-MR, a next-generation growth factor blend that supports healthy skin function and also has an innovative peptide complex to help nourish your skin. The second chamber has Renessensce (RSC) Advanced, which is specifically designed to support the results of the growth factor blend you're getting from chamber one. So basically – the two chambers work together as a dynamic duo to combat wrinkles, fine lines and sagging skin. A serum with super powers!
You're in luck! We know just where you can grab your own bottle of this game changing facial serum – at Newman & Co! We're an authorized retailer to sell SkinMedica's medical grade skincare products. So take a look at our entire collection next time you're in the store!