Battling Uneven Skin Texture? Here's 5 Tips That Will Help!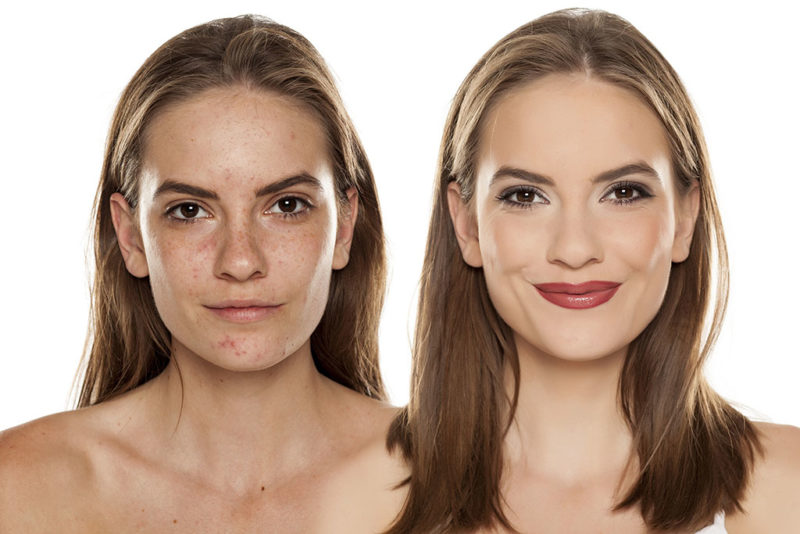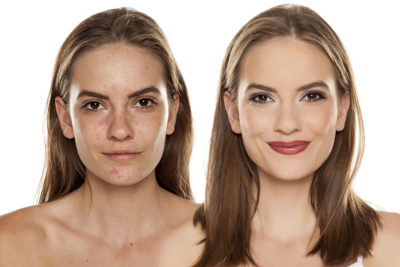 Battling Uneven Skin Texture? Here's 5 Tips That Will Help!
While it is tempting to get caught up in the photos we see on social media, you've got to keep in mind what is actually realistic and keep our expectations of ourselves REAL too! With that being said, we all know that real life skin isn't PERFECT! It's far from the filters we see on Instagram – it's not super smooth or blemish free! So don't ever compare your REAL LIFE, unperfected skin to someone's Instagram – filtered and softened – skin because that's just NOT reality! The good news is, you can always improve your current skin texture – just remember to set realistic goals for yourself and keep your expectations in check!
Tip #1 –  Exfoliate
If you want to improve your skin's texture, then you've got to add exfoliation to your skincare routine. You can add a manual exfoliant twice a week to slough away dead, dull skin cells and target areas that may feel or look uneven. If that doesn't do the trick you may also want to consider adding a more intense exfoliating treatment like dermaplaning to your next facial service.
Tip #2 – Chemical Peel
Chemical peels can remove several layers of dead skin and build up – leaving your skin looking fresh and texture free. Get regular chemical peels, like a VI Peel, to help reduce and eliminate this unsightly skin build up that is usually the number one culprit of uneven skin texture.
Nightly chemical exfoliants can also help reduce the build of dead skin cells gently each evening before bed. These types of products can be convenient since you can apply them yourself at home and can leave your skin looking more radiant.
Tip #3 –  Facials
Keeping up a routine facial regimen can work wonders on skin texture! Be sure to get your facial treatments in monthly to see continued improvement in the appearance of your skin's texture over time. Treatments like HydrOFacials and DMK Enzymes are great for improving skin texture.
Tip #4 – Microneedling
Microneedling is a fan favorite for improving skin texture. It is quick and provides noticeable results! The treatment actually causes micro-injuries to your skin which then causes your skin to increase production of collagen. This radically reduces the appearance of pores, fine lines, and scars and leaves your skin texture vastly improved.
Tip #5 – Cleanse Often
Makeup may temporarily even skin tone but it actually exaggerates the texture.  Makeup can also cause breakouts if your makeup brushes aren't cleaned regularly or if you sleep with your makeup on. A good cleanser like ModVellum Skincare's Gentle Wash will help you keep your skin clean without over-stripping the skin's natural barrier.
Tip #6 – Wear an SPF
Sun exposure wreaks havoc on your skin and is a huge contributor to uneven skin texture and skin tone. So do yourself a favor and wear SPF daily!
No matter what your skin texture goals are we can assuredly say that we can help you achieve them here at Newman & Co! So let's get you on our books today!