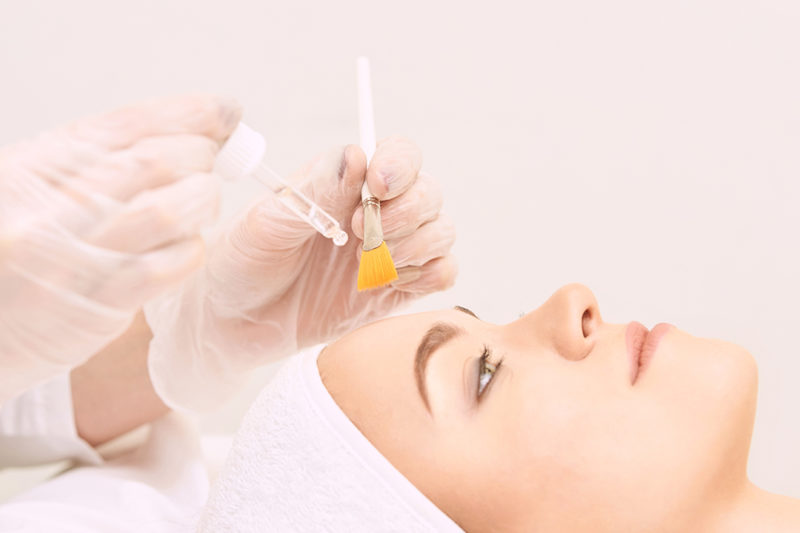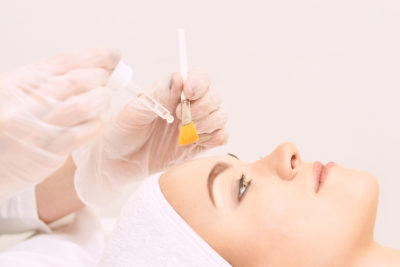 Peel Invisibly with a Porcelain Peel
So we all know that a peel can be very beneficial to your skin – smooths the surface, evens skin tone, brightens, boosts glow, reduces pigmentation, AND diminishes fine line and wrinkles! Amazing results, right?! However many peels do have one unsightly side effect – YOUR FACE PEELS! Enter the Porcelain Peel by ModVellum Clinical – the only peel of it's kind that gives you the amazing effects of a chemical  peel with ZERO DOWNTIME and NO FACE PEELING! If you're tired of peels that cause a lot of facial irritation,  inflammation, and days of downtime – then the Porcelain Peel by ModVellum Clinical is for you!
What are the benefits?
Developed by industry veteran, Rachel Tolve, this peel was created with a very different approach.  It actually seeks to protect the lipid barrier of the skin with Squalane throughout the process of the peel. With the addition of L- Alpha Bisabolol, a potent anti-inflammatory, it's the first peel that can be applied and manipulated on any area of the body with no immediate redness and no peeling afterwards!
How does it work?
This method of peeling increases the skin's permeability, which is important for the application of Meristems and OliveM1000, to restore the barrier of your skin. This second step is called Sustenance which is a hydro lipid that uses water, coconut water or another ModVellum product – Spray On Moisture – as a catalyst. With the addition of ModVellum's home care line – your new and healthier appearing skin can be maintained for weeks to come.
Ready to give it a try?
Are you ready to try out one of Newman & Co's most popular facial treatments?! Our highly trained estheticians are here to give you your next Porcelain Peel! Can't wait to see you in the studio.