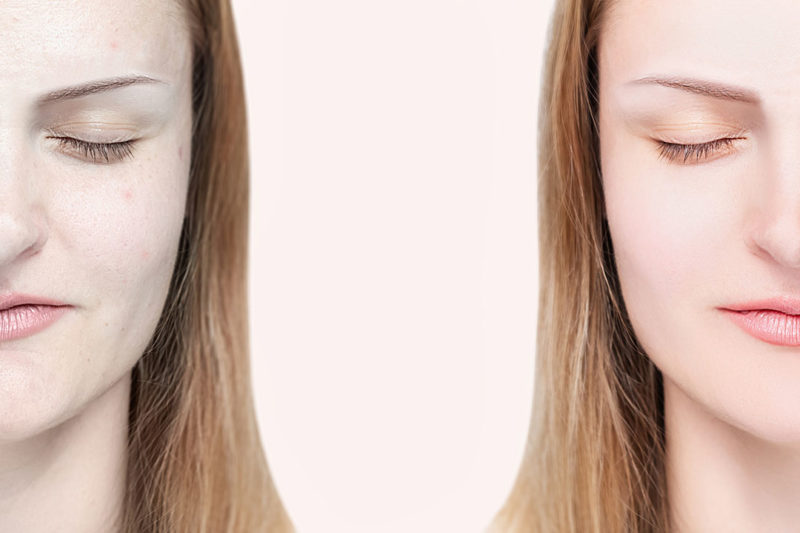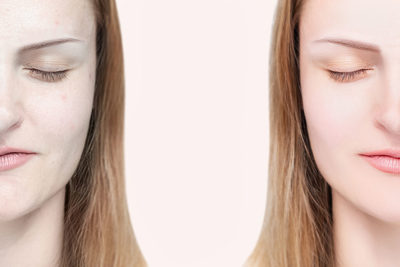 READY, SET, GLOW — BB Glow Treatment
Have you ever wondered what it would be like to wake up every morning with flawless foundation like skin? It's now possible with one of the most trending services in the beauty industry- the B.B. Glow Treatment!
How does it work?
A B.B. Glow treatment consists of a powerful pigmented serum that is nano needled into your skin. This gives you two major benefits. First, the pigmented serum gives your face a foundation like appearance instantly. Your skin will look flawless 24/7! The pigment will also even out your skin tone, disguise red blotches, dull freckles, and even correct the appearance of acne scarring. Second the nano needling that is used to infuse the pigment into the skin also encourages new cell growth and turnover. This boosts collagen production and leaves your skin looking plumper and tighter.
What's a treatment like?
If you've ever had a nano needling treatment done before, a B.B. Glow treatment is very similar. Don't worry, it's painless! A nano needling pen with very tiny needles is used to infuse the pigment just below the surface of the skin. There is no downtime associated with a B.B. Glow treatment. You will start to notice results immediately from the pigment. Your skin will appear smoother and more flawless looking as if you were wearing foundation. The pigment will last 2 to 4 weeks. The effects from the nano needling, i.e. collagen boosting, skin re-texturizing, and reduction of fine lines and wrinkles, will last even longer!
Are there any side effects?
B.B. Glow is a very safe noninvasive treatment. No side effects should be experienced at all. A B.B. Glow treatment is non-comedogenic meaning that it won't clog your pores at all. The pigment used is actually beneficial to your skin. As always with any treatment that involves nano needling, it is important to choose a licensed and experienced aesthetician.
Ready to give it a try?
Have you decided you are ready to enjoy a flawless looking complexion with no make up needed? Newman & Co would love to help you achieve your new look. Our highly trained aestheticians are experts and can't wait to see you in the studio!