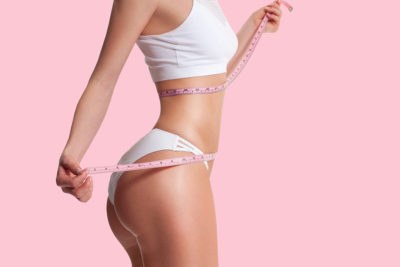 We're all looking for a way to tone and sculpt our body without actually having to work out! Enter EmSculpt – a revolutionary way to build muscle and sculpt your body with no sweat required! EmSculpt is the only procedure of its kind allowing both men and women to quickly build muscle and sculpt problem areas of their body. EmSculpt is especially helpful for toning and building muscle on the abdomen and buttocks. EmSculpt could be a great solution for you if you are looking to tone and build muscle on your butt, legs, stomach, or arms.
EmSculpt uses a non-invasive procedure to induce powerful muscle contractions in a particular area of your body. These powerful contractions of the muscles are only able to be produced using EmSculpt's superior technology – they are not possible by voluntary contractions created during working out or lifting weights. When your muscles are exposed to these types of very strong contractions, the muscle tissue Is forced to adapt to these extreme conditions. Your muscles actually respond by remodeling their entire structure. What this means for you is tone muscles and a sculpted body in no time at all!
An EmSculpt treatment is a breeze. Most will get the results they are looking for by undergoing four 30 minute EmSculpt sessions scheduled 2-3 days apart but your provider will help you create a customized plan to meet your specific body goals. The procedure will just feel like an intense workout – except during the workout, you're laying down relaxing while EmSculpt actually does all the work for you. Imagine that – toned abs or a lifted butt in as little as 2-4 weeks! Those results could never be achieved that quickly in the gym!
Because the EmSculpt procedure is non-invasive there is virtually no downtime or recovery time needed after a session.  Most will begin to feel the results of EmSculpt after their very first session. You will be able to see your full results within 2 to 4 weeks after your very last session.
If you've decided EmSculpt is for you – contact us so we can set up a consultation to help you achieve your body sculpting goals.