Dermaplaning – Everything You'd Ever Want to Know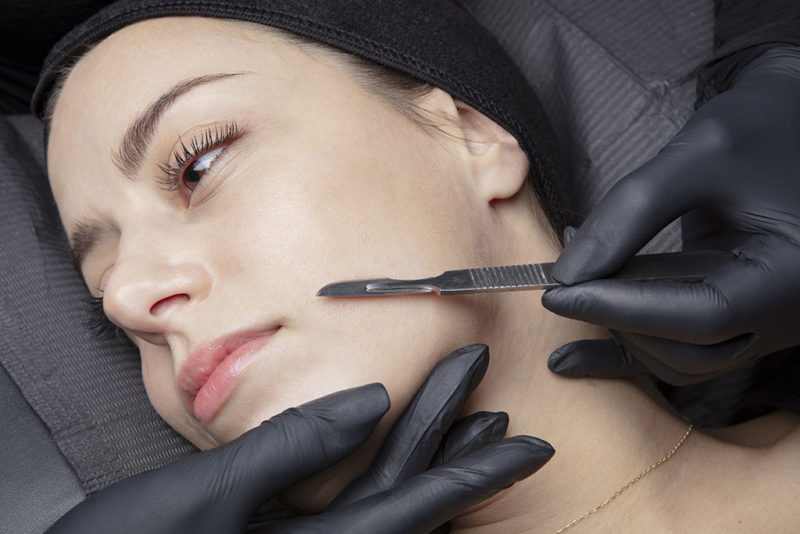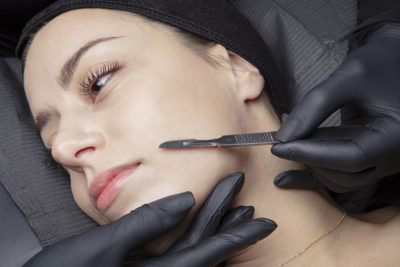 Dermaplaning – Everything You'd Ever Want to Know
Quickly becoming a must have facial treatment, Dermaplaning offers some amazing benefits for your skin! Just in case you haven't heard of it yet – Dermaplaning – is a skin treatment that uses an exfoliating blade to remove dead skin and tiny hairs from the surface of your face. You would get this treatment if you are looking to even out the surface of your skin and make your face soft and smooth! This treatment also boosts radiance and your skin's natural looking glow. Plus it allows for flawless looking make-up application! You can even do Dermaplaning right before a peel or facial so your skin better absorbs the product. I know right?! Why haven't you tried this before?!
How does it work?
So no rocket science here! Dermaplaning uses a very sharp, thin blade to easily remove the very top layers of your skin that contain dead skin cells and tiny hairs that can make your skin look uneven. When you remove these dull layers, a new layer of fresh, bright, clean skin is revealed – immediately making your skin look smooth, refreshed, and glowing.
How does it feel?
Well if done correctly, you shouldn't really feel  much of anything at all – similar to the sensation you might feel when you are shaving your legs. There should absolutely be no pain and no bleeding. The treatment will take about 20-30 minutes and when finished you will have refreshed, radiant skin!
Are there any side effects?
Dermaplaning is a very low risk procedure that has little to no side effects. Some people with more sensitive skin may experience some redness for a couple of hours afterward. There is absolutely no downtime – you can get the treatment done and immediately return to your daily activities. As always with any treatment of this nature, it is important to choose a licensed and experienced aesthetician.
Ready to give it a try?!
Decided you'd love to try out Dermaplaning for yourself?! Newman & Co can't wait to help you achieve your skincare goals. Our highly skilled estheticians have years of experience and are experts at what they do. We can't wait to see you in the studio!