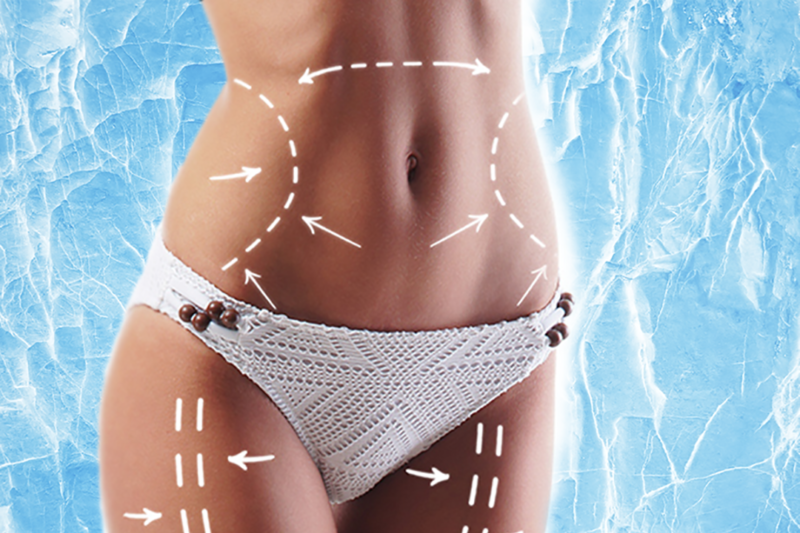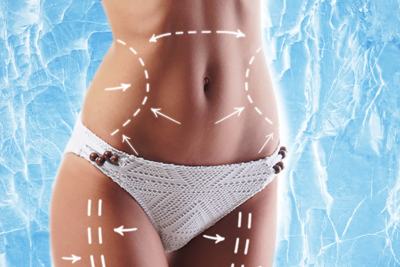 CryoSlim! What's the skinny?
CryoSlim is becoming the new way to quickly and easily lose weight with no downtime. CryoSlimming is a non-invasive fat loss treatment utilizing sub zero temperature to reduce problematic fat deposits on the body through the initiation of apoptosis (cell death). These dead fat cells then exit the body through your lymphatic system. The result is a thinner, toner you!
Is CryoSlim for you?
If you are looking to quickly shed inches off of your body with no downtime than this treatment is for you! CryoSlim uses a cooling technique to freeze fat and kill fat cells instantly. You can use CryoSlim to target certain areas of your body like your legs, stomach, buttocks, or arms. You'll be able to start seeing results immediately after your very first session.This treatment is completed in a series so you will most likely need to receive 3-6 sessions before achieving the results you want. Don't worry though – treatments are a breeze and will not take much time out of your schedule. Each treatment only takes about 30-45 minutes and treatments are scheduled at least a week apart.  You will begin noticing your results immediately and your full result can be seen 4 weeks after your last session.
What is the treatment like?
The CryoSlim treatment process is easy! First you'll meet with your aesthetician to decide what problem areas you would like to target. Then you will come up with a plan of how many sessions you will need to meet your goals. A single session of CryoSlim is a breeze. You will lay down while your aesthetician moves a cold wand over the targeted area. You will feel a cooling sensation but the sensation is not painful. Your session will last for about 30 to 45 minutes and you may need 3 to 6 sessions in total to achieve your full result. There may be some redness in the area after your treatment but this will quickly subside. You will immediately be able to see results from your session as many report losing inches during a single session.
Are there any side effects?
Because CryoSlimming is a non-invasive treatment there is virtually no downtime or recovery time needed after a session. Most will only experience some redness on the targeted area. This redness usually subsides within several minutes after your treatment. Other than that, many do not report any side effects at all. But to be on the safe side, always discuss any type of treatment like this with your provider to determine if there are any particular concerns for you.
Ready to give it a try?
If you've decided CryoSlimming is for you — we are here to help! We can't wait to meet with you and help you achieve your body slimming goals! See you in the studio!