11 Reasons Dermaplaning Will Immediately Improve Your Skin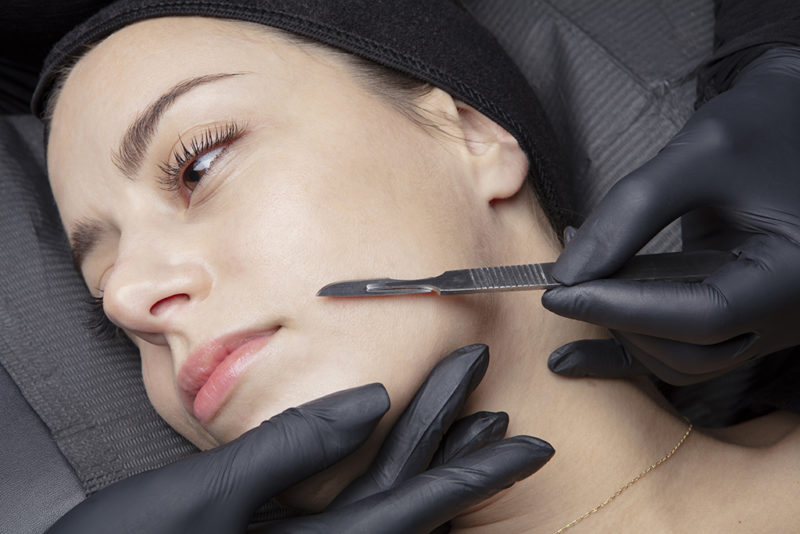 11 Reasons Dermaplaning Will Immediately Improve Your Skin
Everybody is buzzing about Dermaplaning. Let us explain why this add-on service is a must to your next facial treatment! But first, just in case you haven't heard, we'll tell you exactly what this service is all about. Dermaplaning describes the process used to lightly scrape the very top layer of your facial skin away – including all of your peach fun and the dead skin cells that make your complexion look dull and uneven. Most love to get Dermaplaning done right before a facial treatment or chemical peel but this service can be done on it's own as well. There are SO many reasons why you should give Dermaplaning a try but here are some of our FAVORITES:
Dermaplaning helps to open your pores so when it is done before a facial treatment or chemical peel, your skin can better absorb the products being used which means you get better results from your treatment!
Dermaplaning provides deeper product penetration of your daily skin care serums, moisturizers and other products so again…this means they can be more effective which leads to better results for you.
Dermplaning removes peach fuzz from your face so your skin appears smoother and more flawless.
Dermplaning removes dead, dull skin from the outermost layer of your face so you have more glow factor and a brighter complexion.
Dermaplaning helps your makeup to go on smoother giving you better coverage and a flawless look.
Dermaplaning can help prevent breakouts.
Dermaplaning can make your skin appear smoother and diminish the look of fine lines and wrinkles.
Dermaplaning minimizes the look of your pores because dead skin and excess oil can build up at the base of each hair making your pores look larger so when this hair is removed… Voila— smaller pores!
Dermaplaning reduces the appearance of facial scarring.
Dermaplaning gives you instant results with ZERO downtime.
Dermaplaning works well on ALL skin types.
If you'd like to give Dermaplaning a try – ask us how to add this amazing service to your next facial treatment! Newman & Co is always here to help you! Voted Best in New Braunfels for a reason!