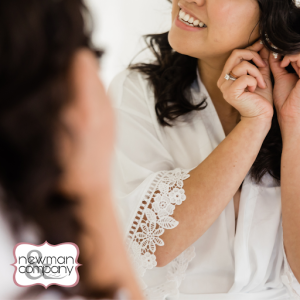 On your big day, you want to look and feel your best. And a big part of that is having gorgeous, healthy skin. So why not treat yourself to a spa service before your wedding day? It's the perfect way to help you relax and look like a million bucks on your big day! (And who doesn't love being pampered?)  Here are some of our favorite spa services that will help get you ready for your special day!
Cosmetics
Whether you want to look extra glamorous for your special day or simply feel pampered with a luxurious beauty treatment, cosmetics can make all the difference. From foundation and mascara to lipsticks and liners, you can find the perfect combination of makeup products to enhance your natural beauty. Whether it's highlighting your cheekbones with a soft blush or using creamy lip gloss for a full, luscious pout, the right combination of cosmetics can help you look and feel your absolute best on any special occasion.
Facials
Special days can be overwhelming, but ensuring you look and feel your absolute best is the key to confidence in those moments. What better way to guarantee you're looking your best than a professional facial service? This pampering procedure hydrates and revives skin with a variety of masks and products tailored specifically for your skin type. With hydrated and glowing skin, you can have the assurance that no matter what special day you're celebrating, you'll look beautiful!
Eyelash Extensions
Are you looking for the perfect finishing touch to complete your wedding makeup look? Lash extensions may be the answer! They provide a dramatic appearance with full, lush lashes that enhance and enlarge your eyes. Perfectly paired with your favorite color of shadow, eyelash extensions are a must-have for anyone who wants to look their absolute best on their special day. Make sure to book your appointment in advance so you don't miss out on having your dream lashes to complete an unforgettable bridal look.
Fillers
When it comes to beauty services for your big day, filler treatments offer a luxurious look without having to undergo surgery. Your provider can help you customize the perfect combination of fillers that will enhance your features and make you look even more mesmerizing on your special day. From cheekbone enhancement using dermal fillers to treatment of facial wrinkles and tear troughs, fillers provide an instant non-invasive lift that can last up to two years. Discussing the various available filler treatments will help determine which option is best suited for you and result in a beautiful, glowing complexion when your big day arrives!
You want to look your best on your wedding day, and we want to help you! With our beauty services, you will be able to find everything you need to look perfect. From cosmetics to facials to eyelash extensions, we have it all. And if you're looking for something extra, we also offer fillers. Come visit us today and let us help you get ready for your big day!
830-620-8444
www.newmancmpy.com