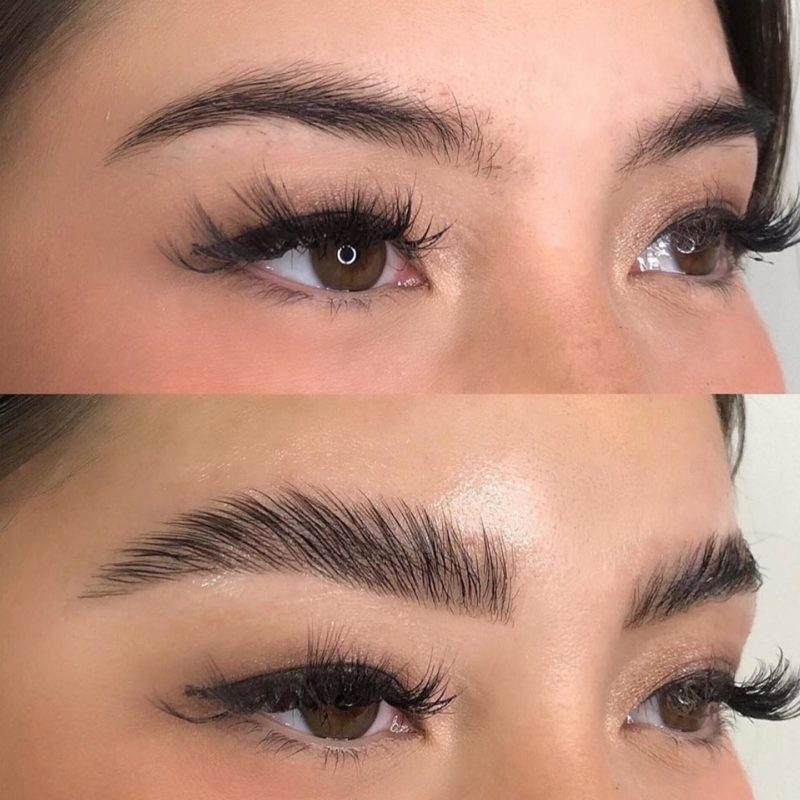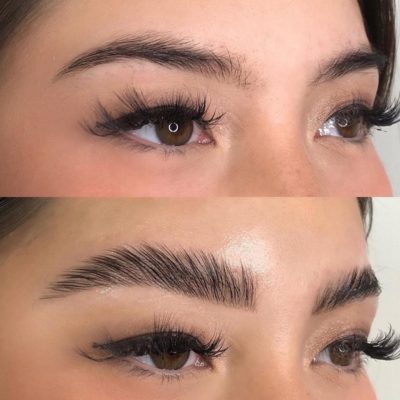 Brow Lamination — What is it and why is it becoming the trendiest new way to shape your brows?
The Brow Lamination technique was first introduced in Europe and has now taken the entire global beauty industry by storm. So what is Brow Lamination? Simply put, it is a perm for your brows, but without using the harsh chemicals perms have once been known for. Brow lamination can smooth bushy brows or fill thinning brows by lifting the hair in an upward direction. The end result of this amazing treatment will give you a super smooth, full looking, sculpted brow that can last for up to 8 weeks!
Is Brow Lamination for you?
If you've been thinking about Microblading but aren't quite ready to make the leap – Brow Lamination is a great, affordable alternative for you.  Brow Lamination works with the brow hair you already have, giving you the sculpted brow you're looking for but without the use of needles or permanent ink.  If you are concerned about brow thinning, gaps, or are looking to tame unruly brows then Brow Lamination is for you. No matter what state your brows are in, this treatment can give you the arches you've been dreaming of in less than an hour for around 100 bucks.
What to expect during your Brow Lamination treatment?
First a lifting cream will be applied to your brows. This cream initiates a chemical process that will allow your brow hairs to be reshaped. Next, your brows will be brushed in an upward direction and a neutralizer will be applied. This will lock the brow hairs into their new shape. Finally an oil is applied to nourish and moisturize your brows and the skin around them. You can expect your new look to last anywhere between 6 and 8 weeks.
Are there any side effects?
Like any procedure, there are always some risks to evaluate. The chemicals used during Brow Lamination can be harmful to your eyes if they aren't applied correctly. When precaution is not taken, these chemicals can cause red, irritated skin or can cause damage to the eye itself if the chemicals make their way under the eyelid.  That is why it so important to only receive a treatment such as this from a trained and licensed esthetician!
Ready to give it a try?!
Decided Brow Lamination is for you?! Newman & Co can't wait to help you achieve your brow goals. Our highly skilled estheticians have years of experience and are experts at what they do. We can't wait to see you in the studio!