5 Ways to Undo Sun Damage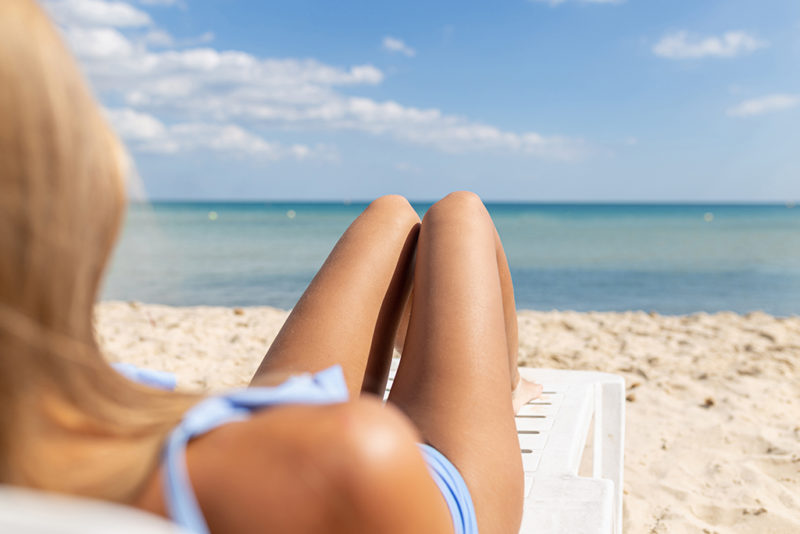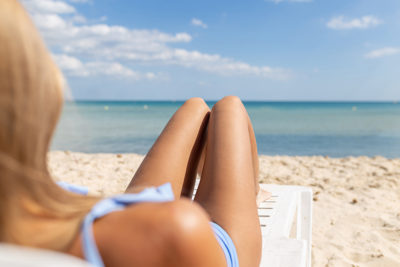 5 Ways to Undo Sun Damage
It's that time of year again! The sun is out and the weather is warm. I'm sure you've picked out your new bikini for the season and will begin making plans to lay beachside soon. While you're packing your beach bag don't forget to throw in your favorite sunscreen. It's so important to protect your skin from sun damage. Sun damage is what occurs when your skin is overexposed to harsh UV rays. The sun's rays are capable of penetrating even the deepest layers of your skin which can cause severe damage leading to skin cancer and premature aging. Sun damage causes wrinkles, fine lines, hyperpigmentation, sun spots, freckles, redness, uneven skin tone, rough skin and uneven texture. So we know to prevent this damage from occurring we should always wear SPF but… What if the damage has already occurred? How can you reverse this damage? Let us tell you about 5 amazing ways to reverse the effects of sun damage:
Microneedling – Microneedling is a form of collagen induction therapy used to treat and improve scars, acne scarring, fine lines, wrinkles, loose or sagging skin, skin texture, pore size, brown spots, stretch marks, pigmentation and hair growth. Microneedling at Newman & Company is performed using an FDA approved microneedling device called the Skin Pen. PRP (platelet rich plasma) can also be incorporated into your Microneedling treatment to provide increased benefit and intensify the result.
Chemical Peel – A Chemical Peel is a chemical skin resurfacing treatment using different types of acids to "peel" the surface layer of the skin while stimulating collagen and elastin production on a cellular level, revealing fresh, brighter and more youthful looking skin. A Chemical Peel improves skin texture, acne scarring, pigmentation, acne and pigmentation while reducing the effects of sun damage.
Laser Resurfacing – A Carbon Laser Peel is a laser facial treatment often referred to as a Hollywood Laser Peel. During this treatment, a layer of carbon gel is applied to the face, then removed using a laser. The Carbon Laser Peel is a mildly exfoliating and resurfacing procedure that improves the appearance of fine lines, wrinkles, pore size and acne. This treatment also reduces the appearance of pigmentation and acne scarring. Although a laser is used during this treatment, there is no downtime.
IPL Photofacial – IPL stands for Intense Pulsed Light. An IPL Photofacial is a photorejuvenation skin treatment used to reverse the effects of sun damage, remove pigmentation, improve skin tone and texture, reduce acne and constricts red blood vessels to reduce redness on the surface of the skin.
Plasma Lift – Plasma Lift Skin Tightening is a revolutionary non-invasive treatment designed to tighten and lift the skin, shrinking excess skin. The treatment is performed using a handheld Plasma Pen. This innovative technology uses sublimination process, turning solid directly to gas to tighten skin tissue. During this process, the fibroblast cells within the skin are stimulated to generate stronger connective tissue and produce protein molecules, resulting in a tightening effect. Plasma Lift treatment is generally used to reduce fine lines, wrinkles, scarring, stretch marks and sagging skin.
All of the treatments mentioned above are great ways to reverse skin damage. It's also so important to protect your skin every day with SPF so future sun damage does not continue to occur. If you have questions about how to reverse sun damage, contact us! Your Newman & Co aesthetician will be happy to consult with you and determine which treatment plan best meets your needs. Come find out why we've been voted Best in New Braunfels! We can't wait to see you!